This beautiful place in Northamptonshire has some wonderfully exotic features – most notably behind an initially ordinary-looking bookcase in the study...
The Gate House is a delightfully intriguing seven-bedroom house in the Northamptonshire village of Syresham which plays with your perceptions in all sorts of ways.
And that starts with the architecture itself: this house, for which offers over £1.5 million are sought via Michael Graham at Onthemarket.com, looks at first glance from afar to be several hundred years old – in fact, it's yet to celebrate its 100th birthday.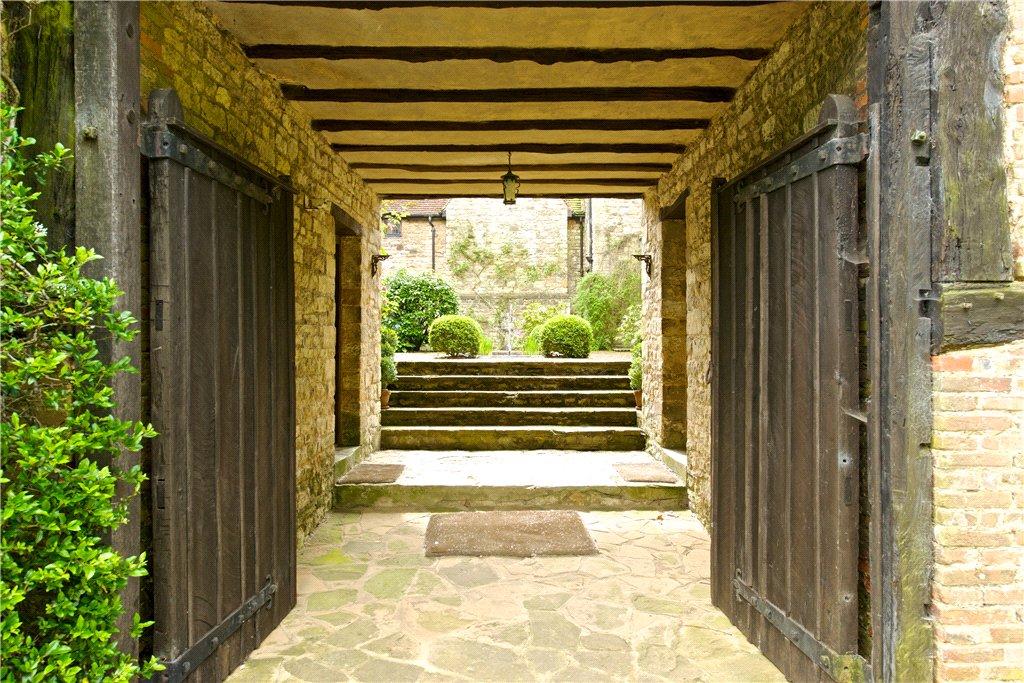 An architect by the name of Biddulph Pritchard was commissioned to build a new home by the Loder family of nearby Whittlebury Lodge, and created around a 17th-century style courtyard.
The result is a strikingly pretty home with few of the maintenance headaches that you would expect from a much older building.
Recommended videos for you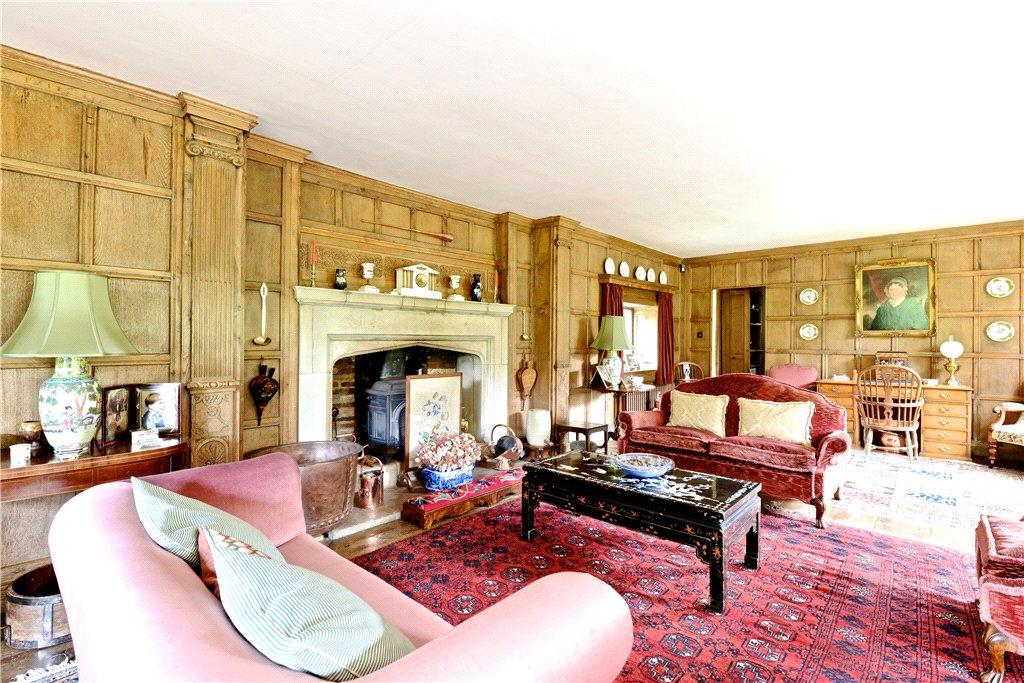 Inside, the accommodation is full of character: there are oak-panelled walls and stone-mullioned windows, grand stone fireplaces – and, best of all, secret doors from both the living room and study which open onto a connecting passageway and a back staircase.
It's rather like a Cluedo board come to life real – murder mystery parties in this lovely house would be an absolute hoot. Only the kitchen bucks the trend – it has a beautiful country touch with the Aga set in a recess, but the bright red colour scheme, while lots of fun, doesn't quite fit the Agatha Christie mould.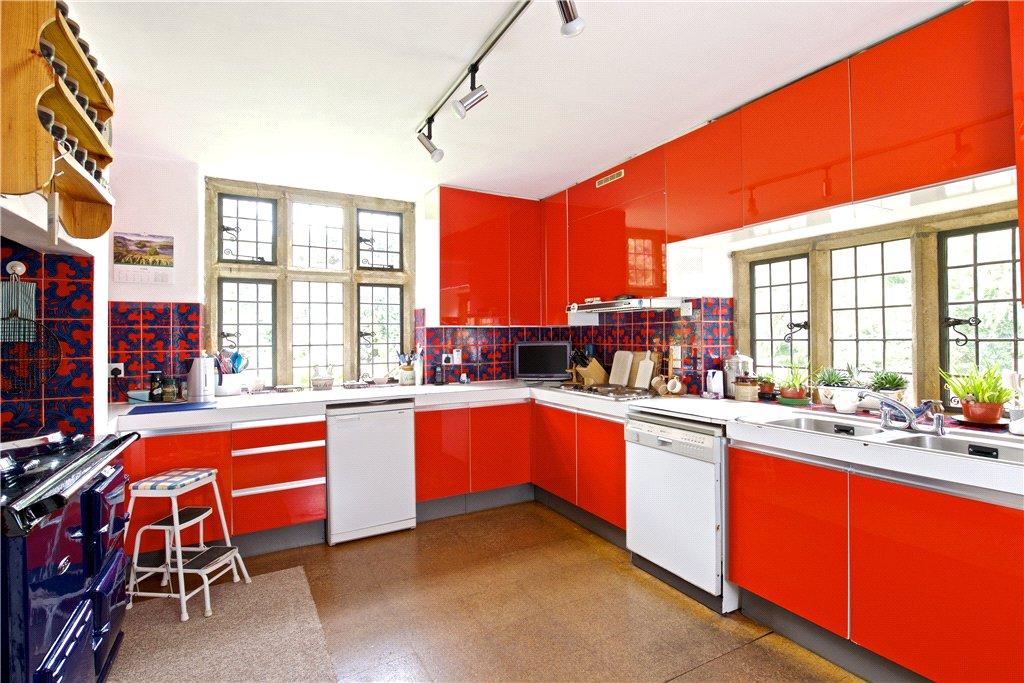 Upstairs, meanwhile, there are four large double bedrooms and a barrel-vaulted master bedroom, with the latter containing a second door which leads to the back staircase and a sixth bedroom, currently used as another study. There is also another small bedroom on the second floor.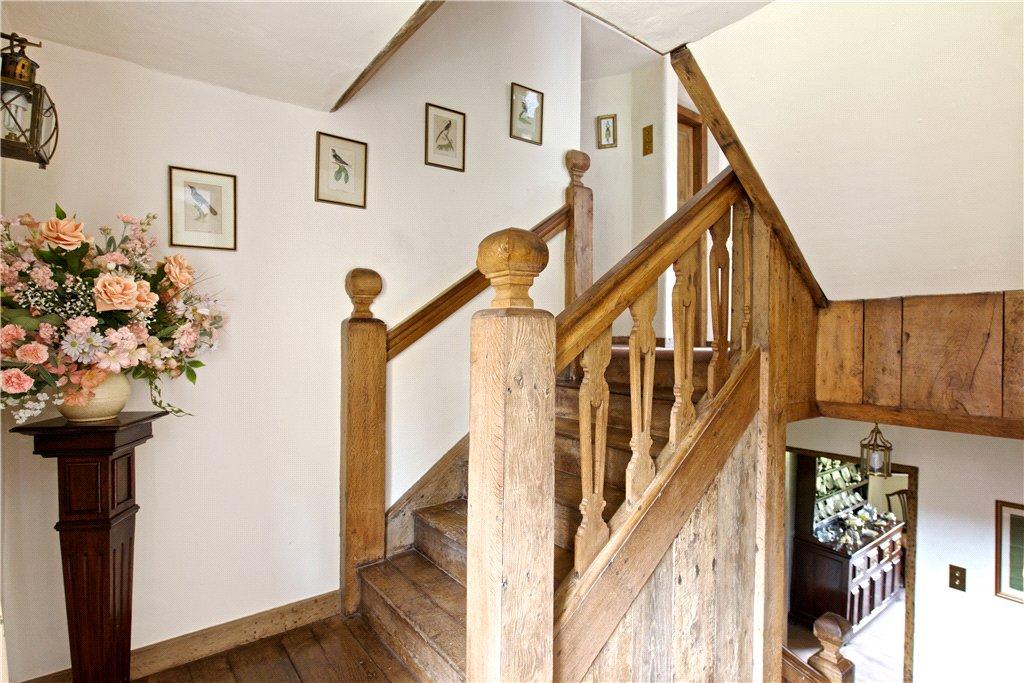 For those that need more than those seven bedrooms, there are also two separate flats which could be rented out or reincorporated into the main house layout; and there's also a separate lodge that's incorporated into one of the garage buildings.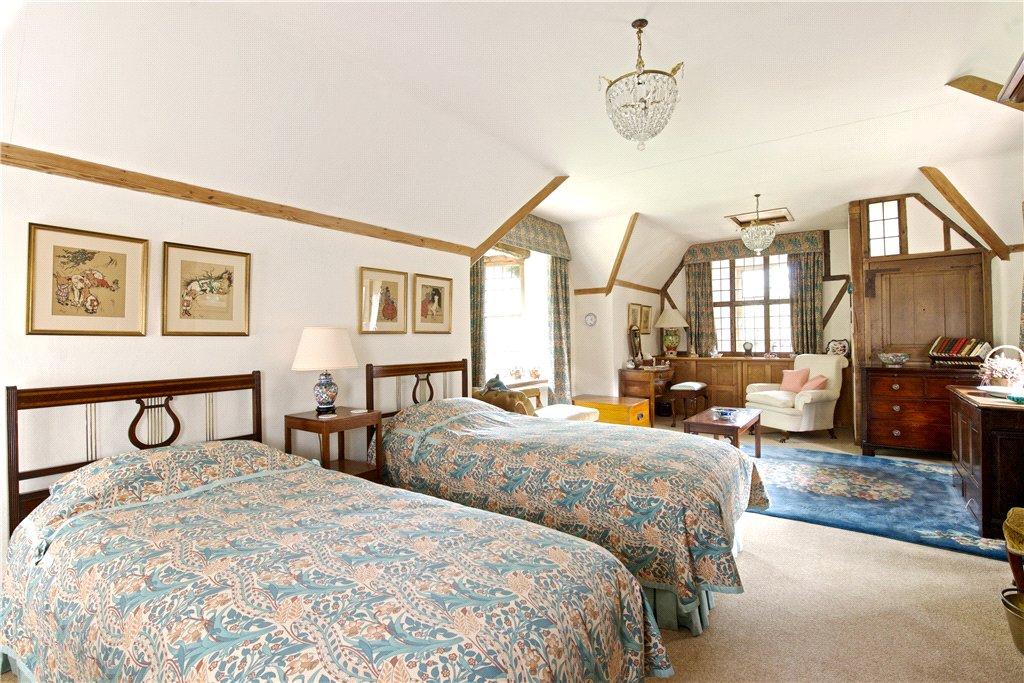 The outside space for this property isn't vast – the plot is about 0.8 acres – but it does offer no fewer than seven garages, several storerooms and some lovely outside space to relax in.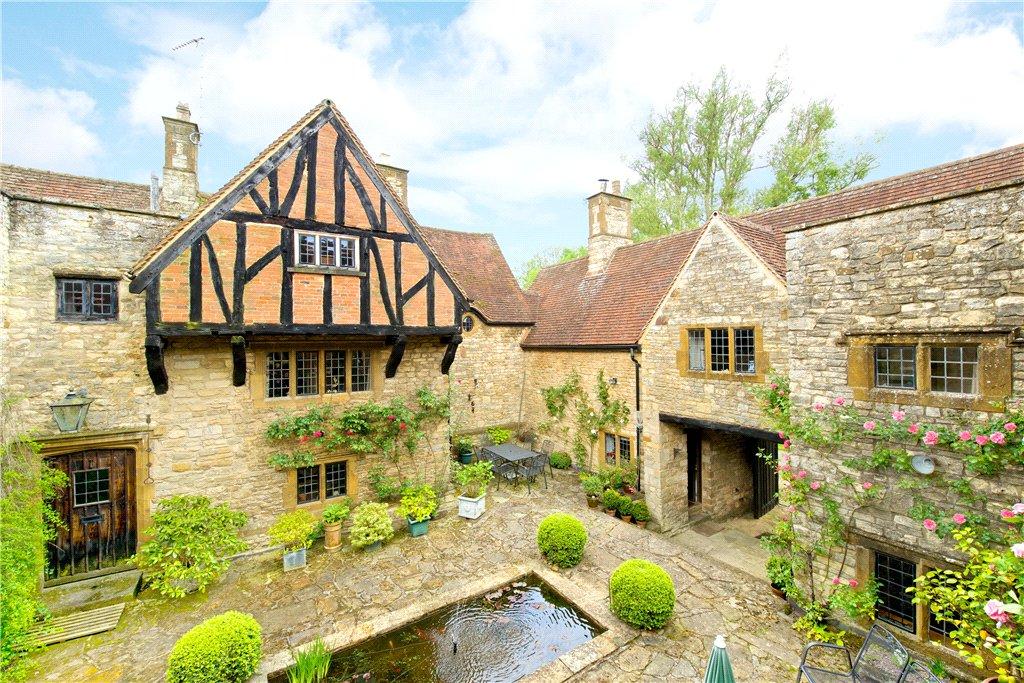 The courtyard around which the house is arranged is idyllic, and there are beautiful formal landscaped gardens enclosed by the stone wall and providing lawns, herbaceous borders, sun terraces and lily ponds.
There is also a kitchen garden with a greenhouse and raised beds.
The Gate House is available through Michael Graham at OnTheMarket.com for offers in excess of £1,500,000 – see more pictures and details here.
---
This striking town house in Oundle serves as home to the headmaster of the town's famous school.

This 'very special' home exudes the spirit of old Kensington.
Credit: Strutt & Parker

This exquisite apartment is situated in the former home of Arthur Balfour.
---